With all the things going on in my life, sometimes it is hard to put anything with real meaning down on these digital pages. I find in writing this that is still essentially true as the words pale in comparison to the reality, but perhaps somewhere down the road these entries will help reignite the memories in my noggin.
Sam is slated to come home and live with me. First I must train on the vent and anything else I need to learn to care for him, but train like a kung fu master I will because it means having him home and with family and finally being on the road to true healing. We also have to find home nursing care in our area.
My baby girl Aurelia was born Jan. 30th at 7lb 11oz. I got to deliver her. Awesomeness! She is SUCH a sweetie. And an easy keeper. Here's a couple pics with me, mommy and the cutie.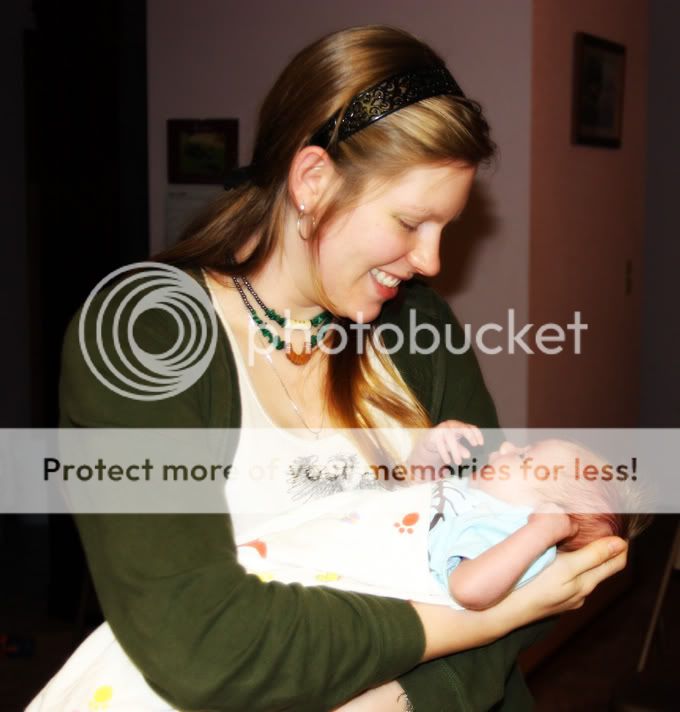 We also celebrated Ander's 2nd birthday back in December. He went straight for the candle just like his big sis did.
I've got more to say but I'm pooped, so let's see if I come back to this later.